[vc_row][vc_column][vc_column_text]This year our family took a trip to Young State Park to go camping.  On our way up, we stopped at a White Cloud for lunch.  The kids didn't have their swim suits on, but that didn't stop them from jumping in the water regardless.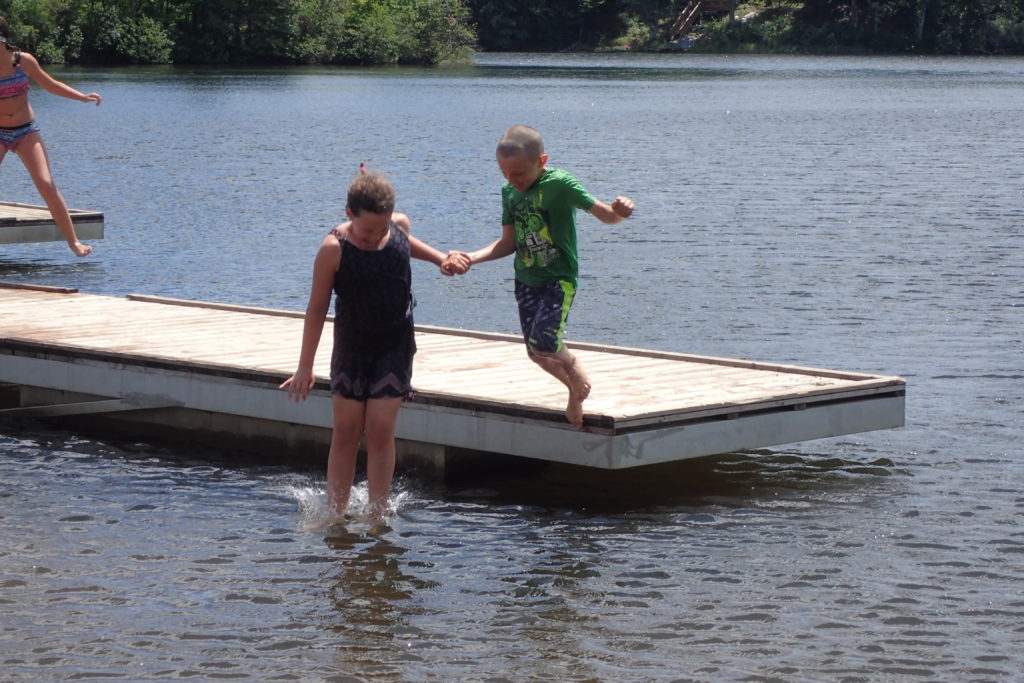 Once we got there, the kids ran to the beach which was right across from our campsite.  The lake had a very nice sandy bottom that the kids thoroughly enjoyed.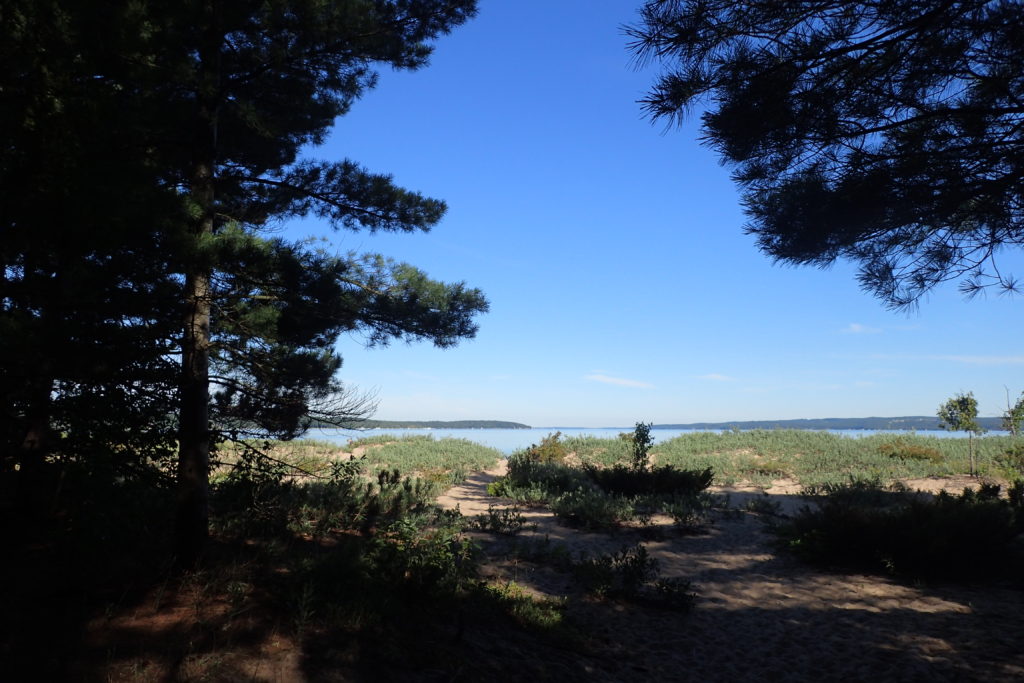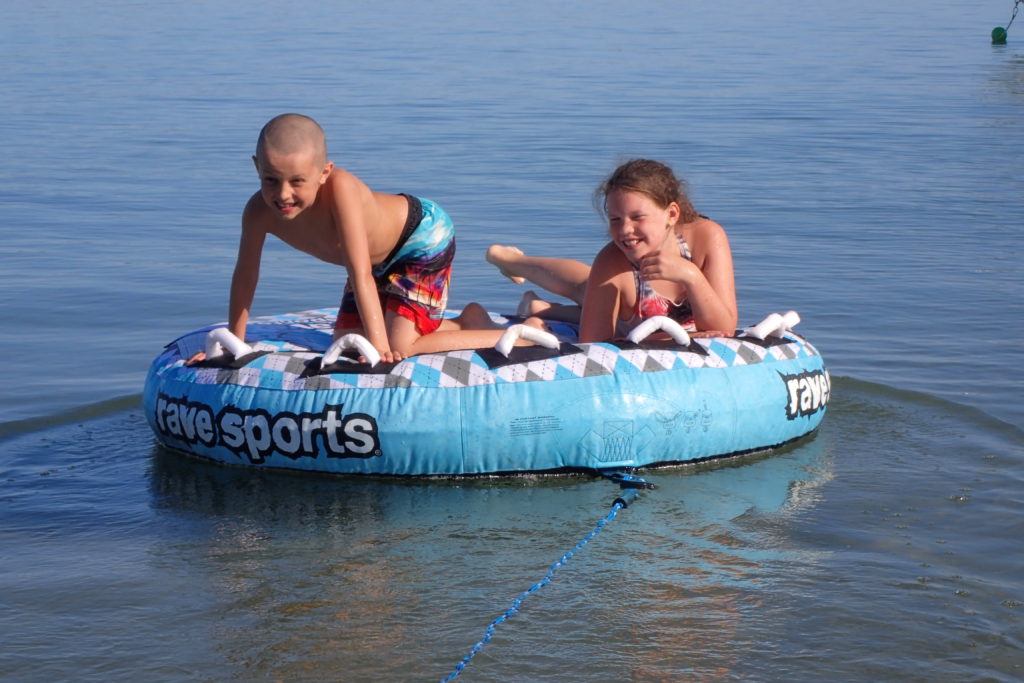 After swimming for a while we got the campsite setup for the night and started a fire.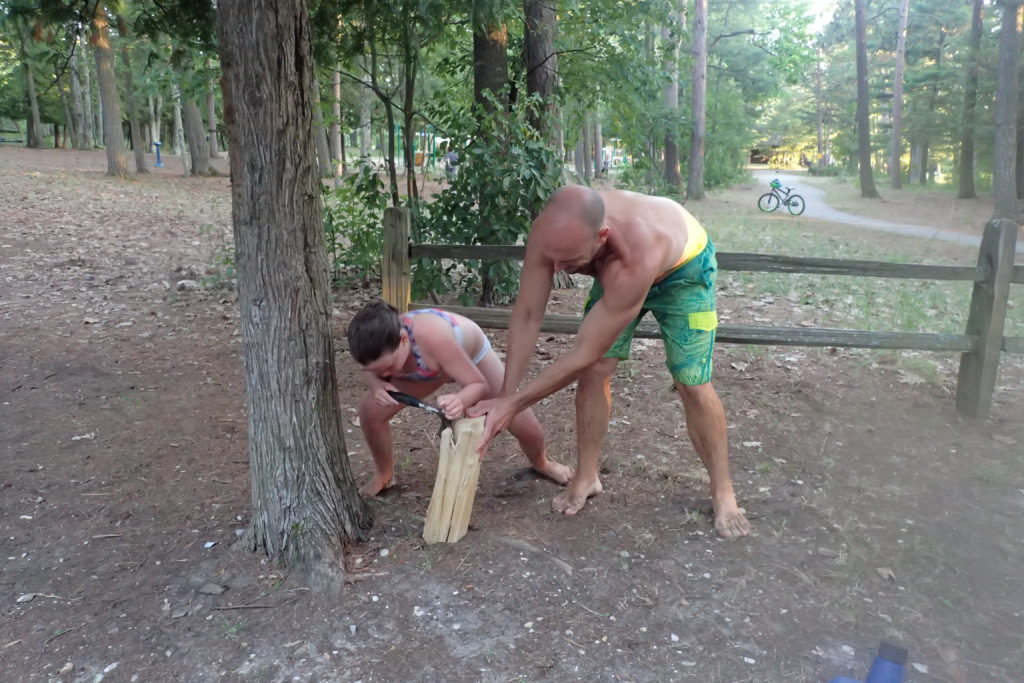 The next day we rented a tritoon boat with a 150HP motor so we could take the kids tubing.  We also took Bella on the boat.  Libby got Bella a life jacket which I wasn't super excited about, but when we docked at "The Landing" for a bite to eat and Bell jumped in, my mind was quickly changed.  The kids had a blast on the boat and tubing.
[/vc_column_text][vc_images_carousel images="7533,7534,7535,7536,7537,7538,7539″ img_size="large" speed="4000″ autoplay="yes" wrap="yes" title="Boating on Lake Charlevoix"][/vc_column][/vc_row]
The only downside bout the campsite was that dogs were not allowed on the beach.  We took Bella to the beach next to the boat launch to let her swim most days.  On the last day, it rained in the morning so no one was on our beach.  We let Bella play on the beach for a while before others got out to the beach.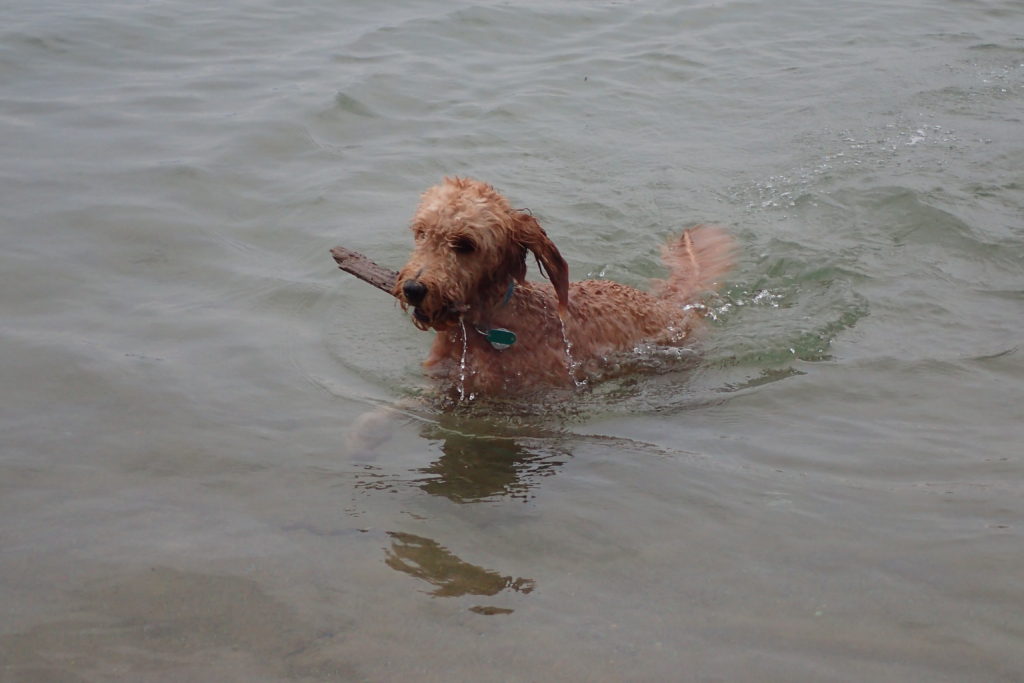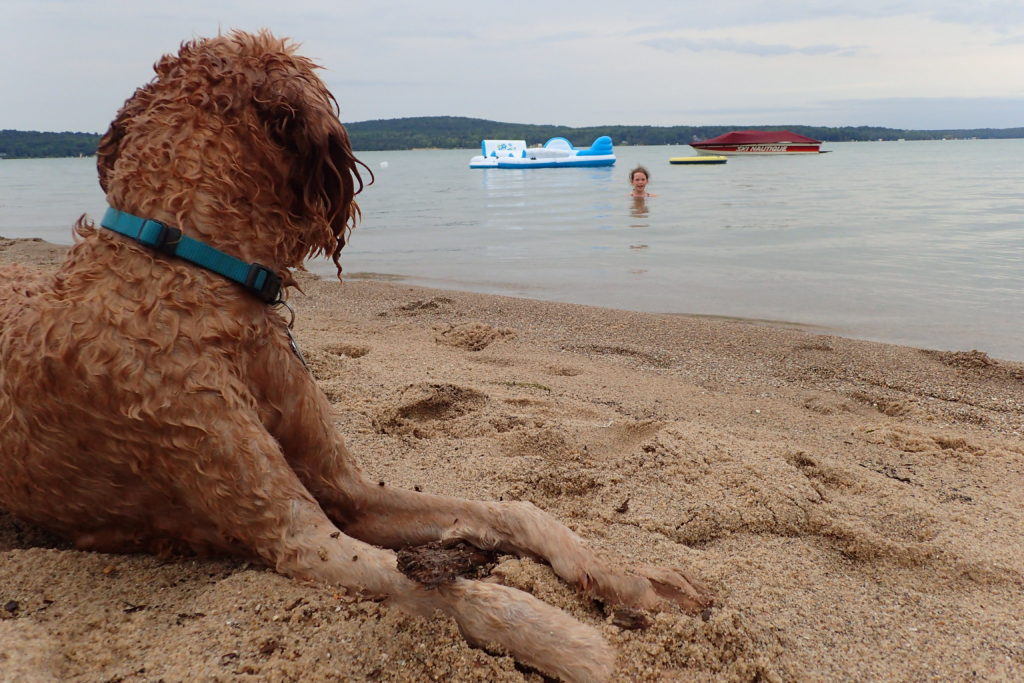 After playing at the beach, we all went mountain biking at Boyne School Forest.  There is a 3.5 mile easy loop and a 2.5 mile intermediate loop.  I biked with Violet and Hayden while Libby walked Bella and snapped pictures.  It was a great ride because the trail snakes back and forth so Libby and Bella could cut through the woods to keep up.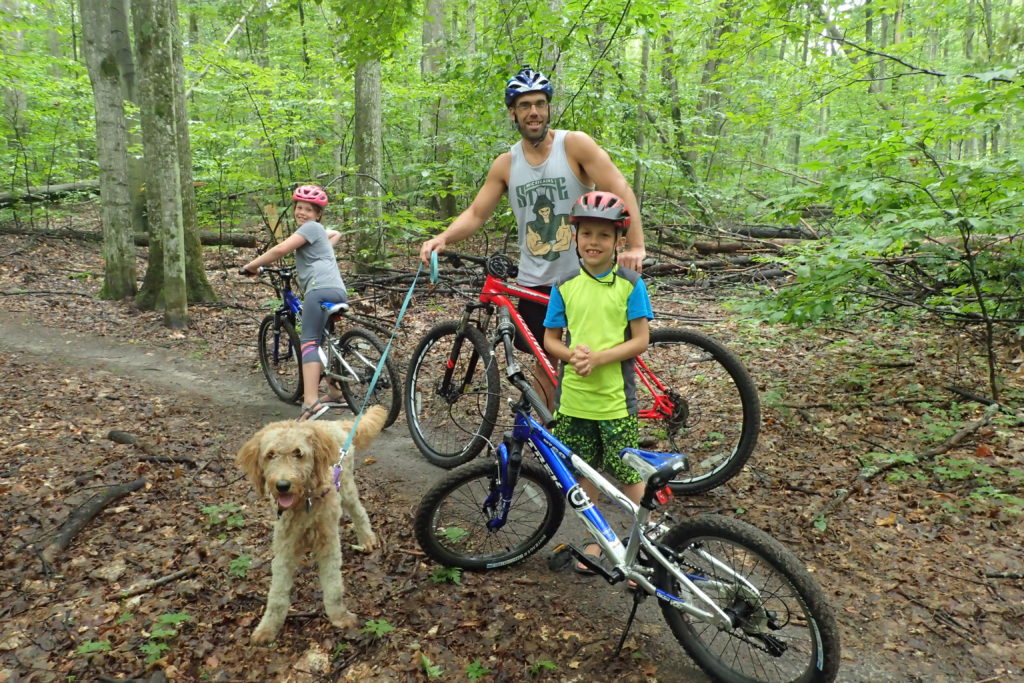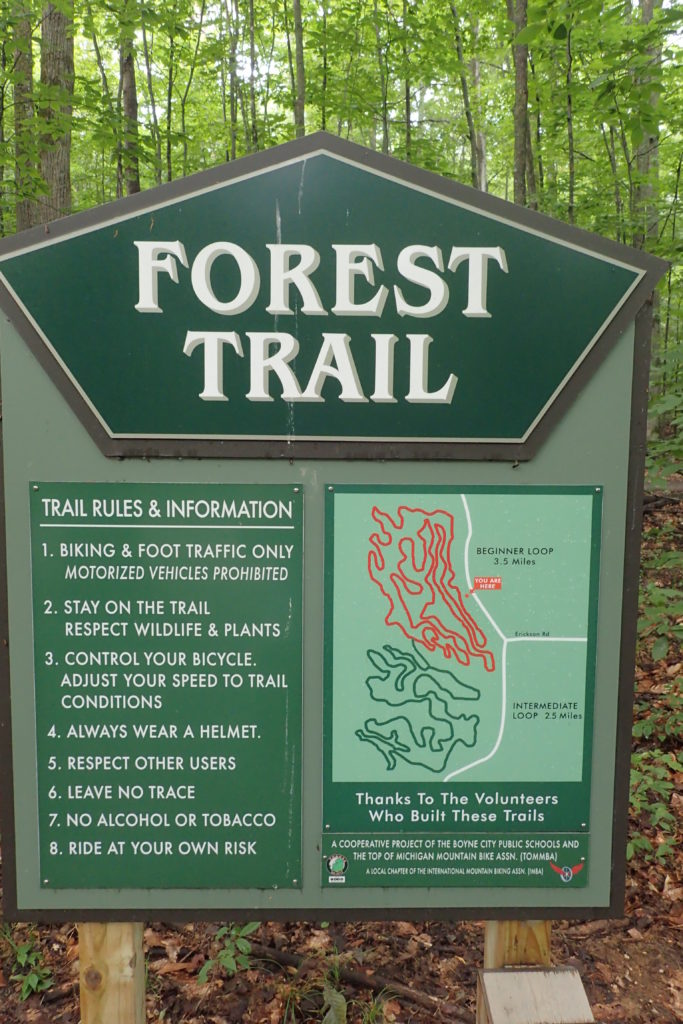 Camping at Young State Park was great.  The beach was awesome and there was a lot to do around the town.