That's a wrap!
Our whirlwind of a summer has finally come to a close. This past week+ was an amazing one. Despite Hayden's pneumonia+strep+ear infection, our water trip was still on. We celebrated Mike's birthday a little early so we could give him his brand-new-fancy-underwater-heavy-duty camera and diving watch. We were ready for the trip, and Hayden only had to take one dose of antibiotics on the road!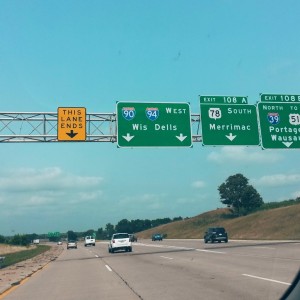 We took our last hurrah on the road and headed back to Wisconsin Dells as our last family trip. We drove out, stopping for lunch along the way for a nice meal at Cracker Barrel outside of Chicago. The kids ate an inordinate amount of food (breakfast for lunch!) and we were off once more. We arrived to the Dells around 2pm WI time, and our room was ready so we were able to quickly get changed and head straight to the water park. This year, we decided to spend all of our time at one park rather than visit a bunch of others. Our home this year was Wilderness Resorts. Our room was mere steps (just a few!) to a water park, and we were in.
Our first day consisted of lots-o water slides and pools. It was great fun.
Over our 4 days there, we visited the arcade (every day), hit the Timberland Play Park (picture a three-story McDonald's play place, only MUCH COOLER with pneumatic guns to shoot foam balls) (also every day), did both a laser maze and laser tag, and indoor go-karts. We did buffets and poolside pizza mixed with pb&j in our room.
On Thursday evening, we headed back (stopping for dinner along the way). It took us until nearly midnight, but we made it.
After all that fun, we decided we hadn't had enough – so Friday after lunch, we continued our drive up north to Muskegon.
The holiday weekend was filled with lots of time at the beach and lots of time with family. What a great end to an amazing summer.
NEW 2015 PICTURES START HERE

Update: Hayden had a checkup today and he is finally healthy again! No pneumonia, no strep, and no ear infection. *phew*