Snow day, part …??
Yesterday was Superbowl XLIX (49). It was also a snow storm. ALL DAY. It snowed. then snowed some more. and then some more. By 6pm, most of the schools in the area had closed for Monday, and around 7pm, we got the call that school would be closed for us too. Even WMU, KCollege and KVCC closed.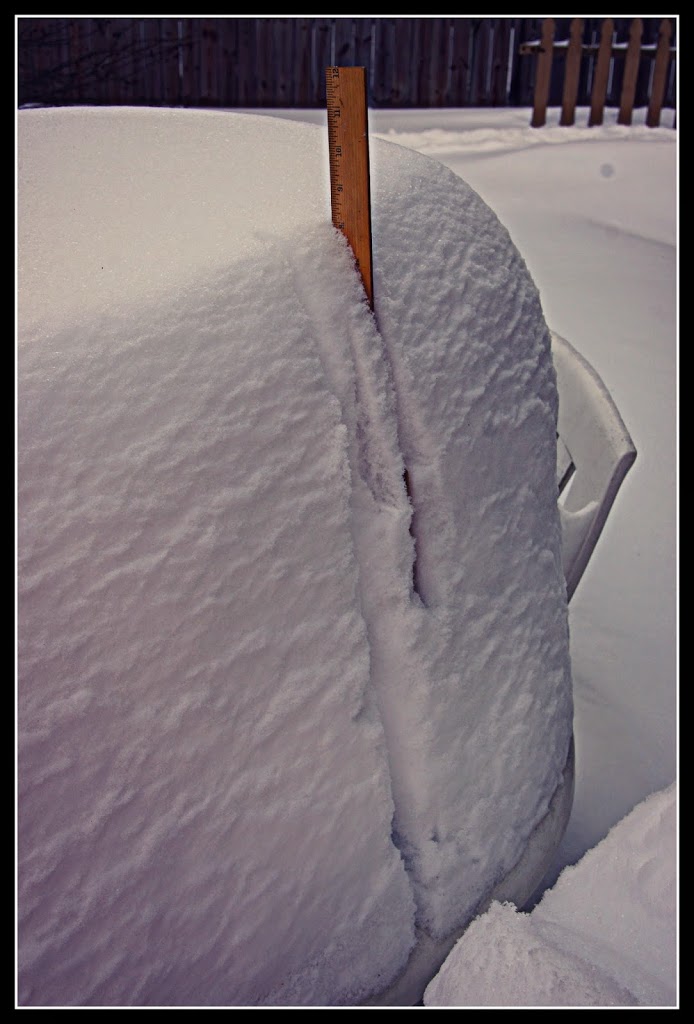 Why? Probably the 20 INCHES OF SNOW! You may think that I'm exaggerating, but nope. It took two rulers stacked up to show how much snow we got in one day. By the time that it was time to get ready for Mike to go to work this morning, the plows hadn't come through. There was no way that we were going to be getting out of the driveway – let alone our road.
Mike still had to work from home, so the kids and I spent the day as we have been on these snowy days. We painted and made up a new game of "SOCK" – each player gets a sock, and you hit the other people on the bottom with said sock. You can only use the sock and can't touch the other people with any part of your body. It turned out to be a pretty fun game with lots of giggles.
The family room was also turned into a tent room with most of the chairs and every blanket in the house. We even pulled the toy kitchen set to be used as one wall so they could cook inside their tent. That kept them busy for a while.
In the afternoon, we all headed outside to play in the snow. Violet and I were ready first, so we played a very difficult game of 'Find the Icicle.' She found an icicle and proceeded to throw it across the yard. We would both race to where it landed, dive into the snow and see who could find it first. Mind you, there was nearly two feet of snow to trudge through. It ended up being a good game, and we found the icicle every time. Hayden came out and joined us in the hunt. It was a lot harder with three people, so we took turns (aka, they took turns playing against me).
The three of us climbed onto the trampoline for a bit, but there was so much snow it wasn't as fun as it sounded.
We headed out front to try our luck at some sledding. This went much better, well, once the tracks had been made. I tried to keep the kids from filling the driveway and sidewalk back up with snow, but it was difficult. The snow was super fluffy. Once Mike came outside to assist, the sledding went much better. (more pictures up online)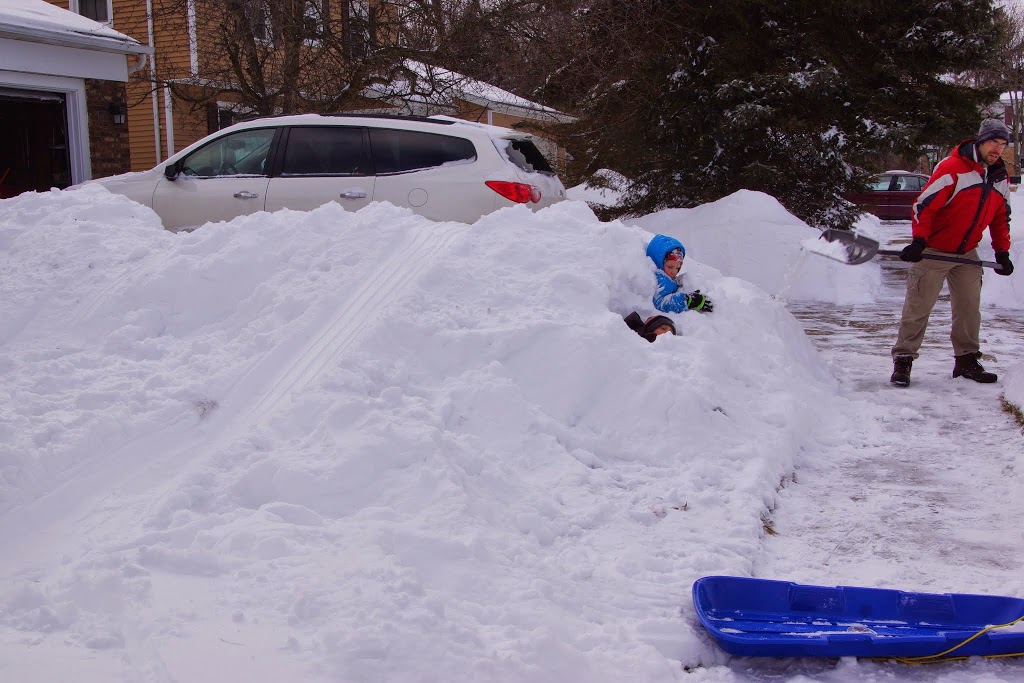 The kids wanted to be buried in the snow. So Mike buried them. It went great until Hayden got snow on his face when Violet burst up from being buried. That prompted going inside with lots of crying.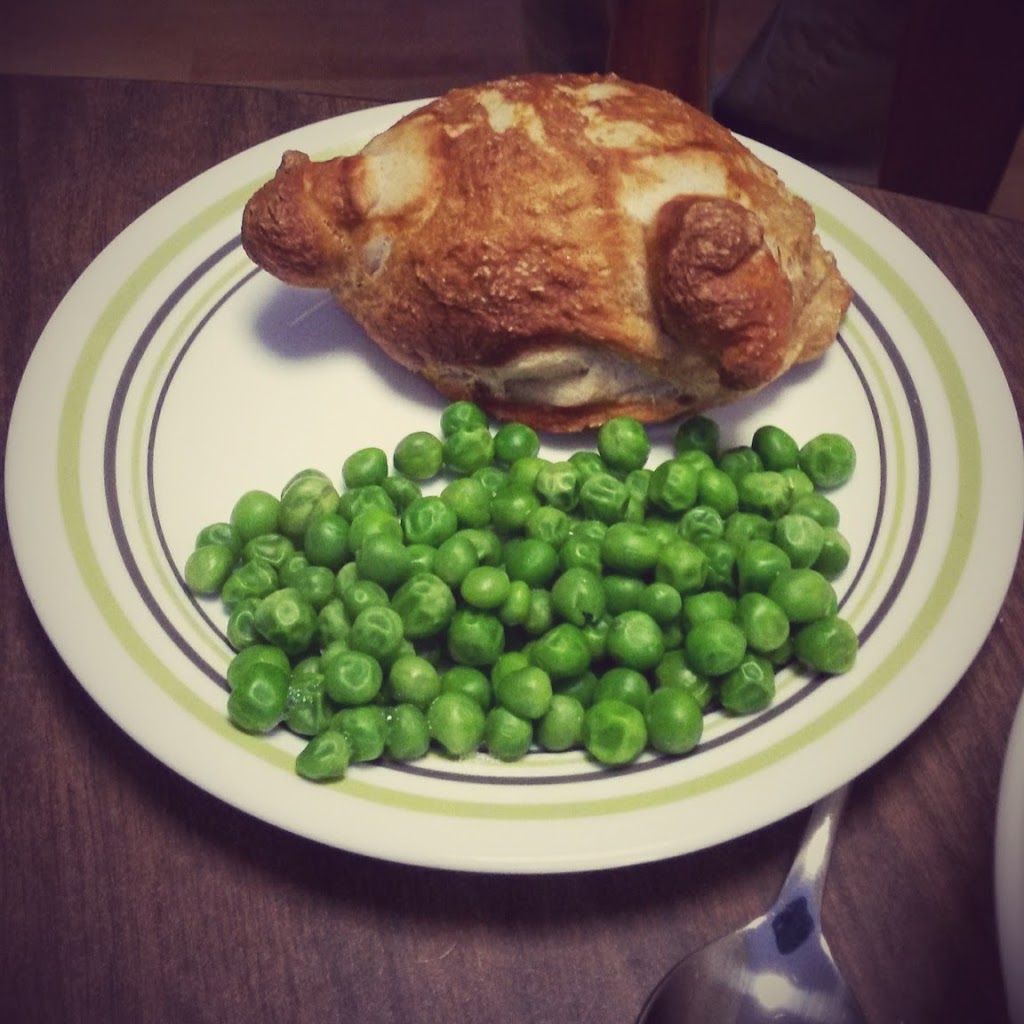 We went in, warmed up and started working on dinner. Mike had decided earlier that we were going to have chili and homemade pretzels. The kids and I worked on "rolling" pretzels that Mike had worked hard on prepping. Violet and I worked diligently on braiding our pretzels. Hayden made his into a boat. His turned out looking like a monster or something, but tasted great nonetheless.
The snow plows finally came through around 7pm so Mike went out and shoveled so we can get out in the morning. All-in-all it was yet another successful snow day. Let's hope that there aren't too many more of them…