Violet has only been in Kindergarten for a few months and I am already realizing that it would be better to keep her secluded and away from evil things like books and words. Below is evidence for why learning is evil.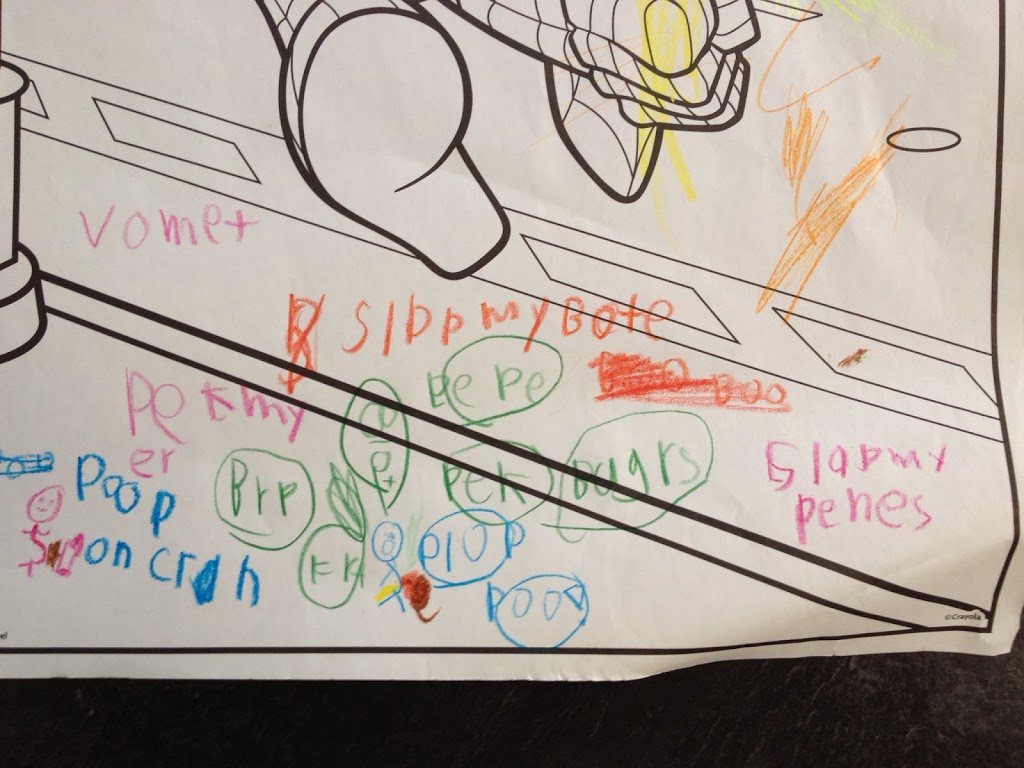 This drawing was being created in the dining room while Libby and I were making dinner in the kitchen. We heard lots of laughing as Hayden was telling Violet what things to put on the paper.
See if you can find these words or phrases:
Vomit
Poop
Boogers
Pee Pee
Slap my (insert body part here)
When Violet showed us what she wrote we were proud that she was spelling but we told her that there are certain places and times where writing that sort of stuff is inappropriate. As we were telling her this she wanted to make sure we wouldn't tell her teacher. We promised that we wouldn't.
Like I said, knowledge is evil.